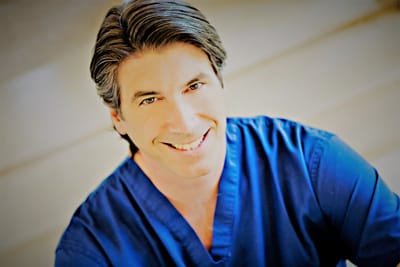 Virt

If you pick anyone pick Waldrep… the best. I wouldn't have picked anyone else. Great bedside manner. Read more...
Ninn
Dr. Waldrep has an excellent reputation... was referred to me by a primary care doctor who had her surgery by Dr. Waldrep... After surgery, I was even more impressed ... The nurses in the hospital and other patients have only the highest esteem for his surgical competence and professionalism. Read more...

Loui

His credentials, experience, and all the glowing reports of his expertise won me over... In addition to being a top rate surgeon, with a wonderful bedside manner, Donald Waldrep is also very cute! He seemed a little shy, but has a quiet sense of humor, and kind eyes. He clearly knows his stuff! In between the jokes and humor, I could see a man who genuinely cares about what he does.
Read more...

Kit
I consider him the best in California ... I highly recommend him to anyone! Read more...


Jil

He is fantastic! I could go on forever... Dr. Waldrep is a very thorough surgeon, and quite a perfectionist (which is a GREAT quality in a surgeon)... If you have a choice in surgeons, I say GO WITH WALDREP!! Read more...
Barb

My medical office said that Dr. Waldrep was the best. A lady that I worked with said that he was the best. My Bariatric physician said that he was the best... Read more...
Melo

Dr. Waldrep, warm and very bright! Dr. Waldrep has a GREAT sense of humor & a GREAT bedside manner ... It was GREAT! I feel very lucky to have him as my surgeon! Read more...
RH
He is the best in my book. EXCELLENT. Read more...


Wend
What a delightful gentleman! He had us laughing so hard, my friend (who accompanied me was 4 days post-op) nearly had to leave she couldn't stop laughing so hard. Read more...


Walt

Dr. Waldrep's skill is nothing short of a miracle. Overall, I'd say he's the best! Read more...


Winn
Everything I have heard about Dr. Waldrep is true; he was great!!!!! wonderful. Read more...


Dane
I would rate his bedside manner and skill an 11 on a scale of 1-10. He did an amazing job, I have tiny scars. For the first time in my life, I feel in control of my body. Would I recommend Dr. Waldrep??? You bet your life! Read more...


Cat
Dr. Waldrep is AWESOME! ... I would refer someone to him in a heartbeat! . Overall, on a scale of 1 to 10 - I would have to give Dr. Waldrep an 11! Read more...


GinS
Dr. Waldrep is a superb surgeon, and the most caring and involved physician you will ever meet in your life. There is not room for all the good things I could say about him ... The man is an awesome surgeon and is well-respected and well-liked at the hospital. He's also very funny and easy to talk to ... It just doesn't get any better than this! I just cannot recommend Dr. Waldrep enough. Read more...


Maur
As a Critical Care Nurse, I am very cautious and particular picking the Drs. I choose for myself and family. I had a great review of Dr. Waldrep from a friend of mine, and was very impressed when I met him, reviewed his credentials. He is warm, caring, cautious and concerned... Read more...